A Story of God's Many Blessings on a Road Trip
The Saga Begins
We were invited to a wedding 12 hours away from home, and we decided it would be worth the trip. As the date approached, our friend Esther asked if she could ride with us, and we were glad to oblige.
Blessing #1 | Foiled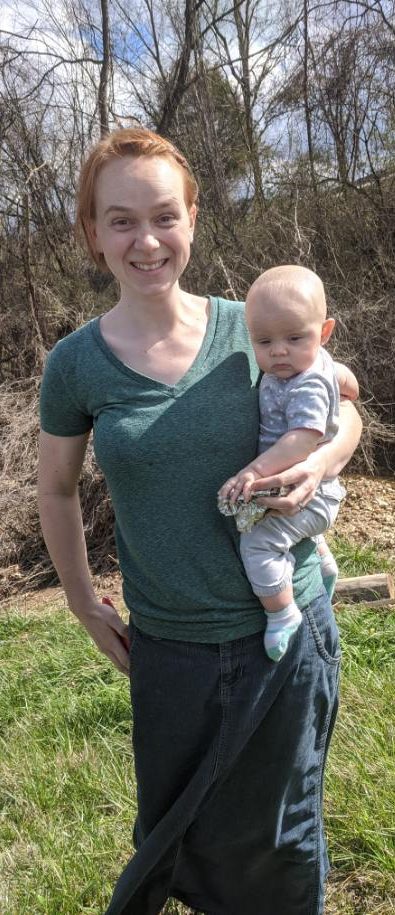 At 3:30am the day before the wedding, we left home. Only half an hour from home, the headlights dimmed intermittently, and the battery light on the dash came on and off. Our negative battery clamp had become loose before, so we re-tightened it and continued on. However, we kept having problems throughout the day. As we drove, we called a friend who works on cars and he mentioned that if we had some aluminum foil, we could use it to bolster the battery terminal and get a better connection. The problem intensified until the car died completely on the side of the interstate after 8.5 hours of driving. We didn't have any foil with us, but we found some laying on the side of the interstate, right where we had stopped! We used it to get a better connection to the battery.
Blessing #2 | Cat
Although we had a better connection, our battery was dead. We noticed a home with an adjacent mechanic shop on the opposite side of the freeway, so I headed over to see if someone would help us out. Nobody was home, but there was a cat wandering around. I found a phone number on the collar and called it. I explained what was going on, and the man said I could borrow a jump starter and told me where to find it!
Blessing #3 | Kind Lady
As we worked with the jump starter to get the car going, a lady stopped and offered her home to us if we needed a place to rest and let the children play. She gave us her phone number and asked us to let her know if there was anything she could do.
Blessing #4 | Helpful Man
A man stopped and offered to take me into the nearby town to a mechanic shop. He stayed with us until we were able to continue our journey!
Blessing #5 | Trusting Mechanic
The mechanic shop let us borrow another jump starter, since we had run the first one down and not gotten the car working. We were able to use this jump starter to power the car to get to the mechanic's shop, where they said it was definitely an alternator problem, although I thought it was probably just a bad connection. It was going to cost a good bit to replace the alternator.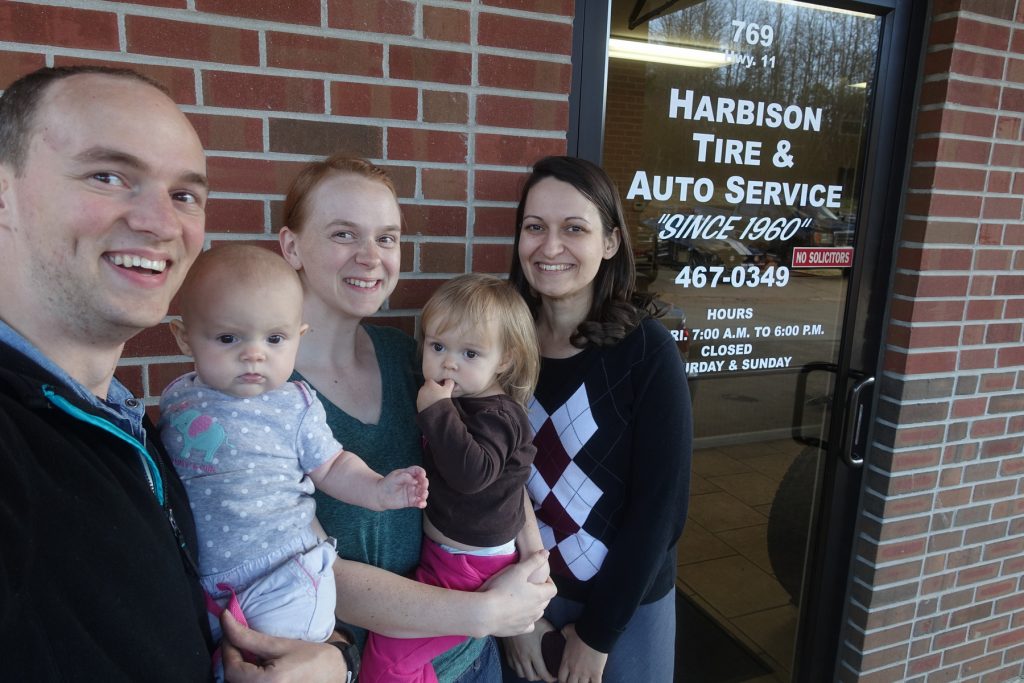 Blessing #6 | Money Saved at the Mechanic
After diagnosing the car, the mechanic said it was our lucky day, and that the problem was just the connection. They replaced the aluminum foil with a lead cap to give a solid connection, and the car was running great! The kind lady that stopped on the road stopped by the mechanic shop and was grateful to hear we were good to go.
The Saga Continues
After driving for two hours, the car started having electrical problems again. I had not noticed that the battery light on the dash was lit, and the battery voltage was dropping quickly. We made it off the freeway and into a gas station parking lot. After more consultation with our friend on the phone, another stranger gave us a jumpstart, and the car appeared to be working fine again.
Blessing #7 | Brainstorming
As soon as we got on the interstate, the battery light came on again, and this time, we only made it 30 minutes until we had to stop again. We made it to a Wendy's parking lot, and tried another jump start, but couldn't get the car to work again. We headed inside to get out of the cold and began to talk about options. We found that Esther's brothers were driving and were not far from our location. They took the time to come to Wendy's and help brainstorm. At this point, it was clear that the alternator was the problem.
Blessing #8 | Neighbor's Van
After we talked through many options and made several phone calls, we found out that a friend nearby had a neighbor who would let us borrow their van. We just had to get the car to their place so we could transfer all of our things.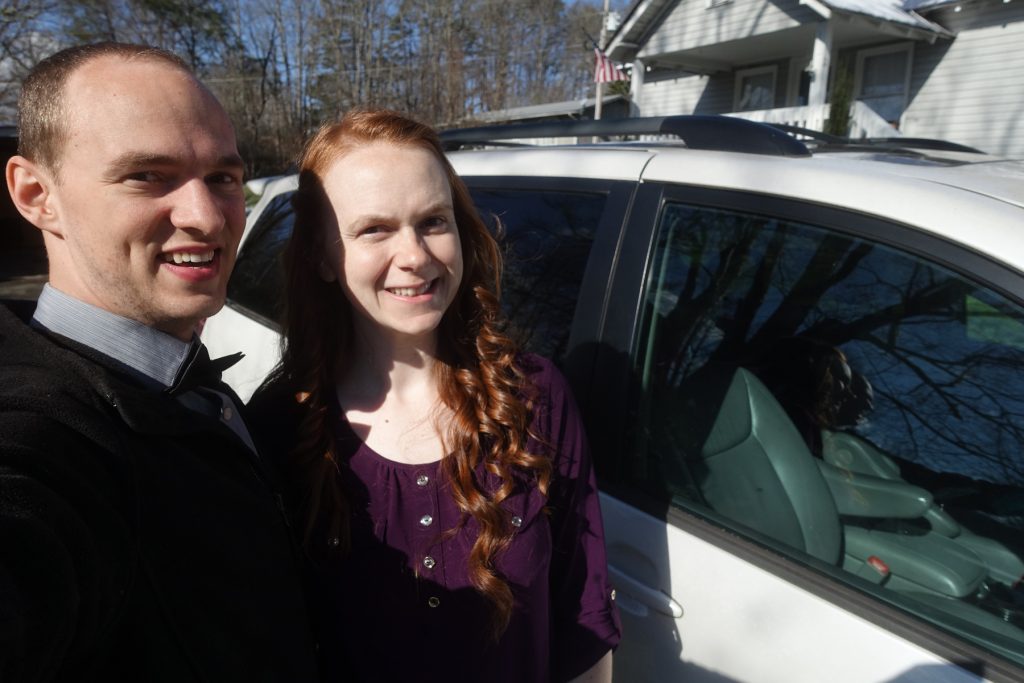 Blessing #9 | Jumping Brothers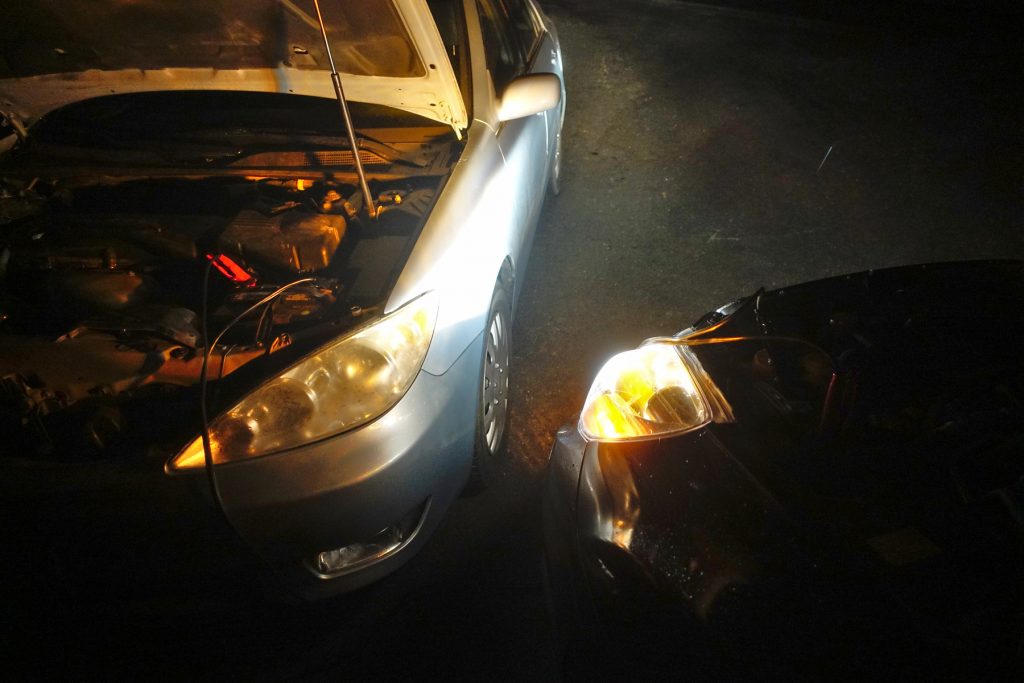 The car would not charge the battery at this point, but I knew we could go for a while on just the battery if we could charge it from time to time. We had 41 minutes to drive to get to the van. Esther's brothers generously agreed to follow us and give us a jump to charge our battery along the way. We were able to make it with two stops!
Blessing #10 | Mechanic Friend
Our original plan was to arrive at 7pm. Because of all of the delays, we didn't arrive until 3:30am, but we were safe and sound at last! However, our car was still not working. Our friends knew a mechanic that was willing to work on it on Saturday! After the wedding, we learned that it was fixed, and the price was very good.
Blessing #11 | Neighbor's Apartment
The car was 2.5 hours away from the wedding location, where we had a place to stay. It would have taken a lot of extra driving to bring it to where we were, and it would have been inconvenient to swap vehicles during our return trip. We found out that the same neighbors who let us borrow their van had an apartment where we could stay the night! We drove down after the wedding and switched vehicles. We got some sleep, and then drove all the way home without any problems.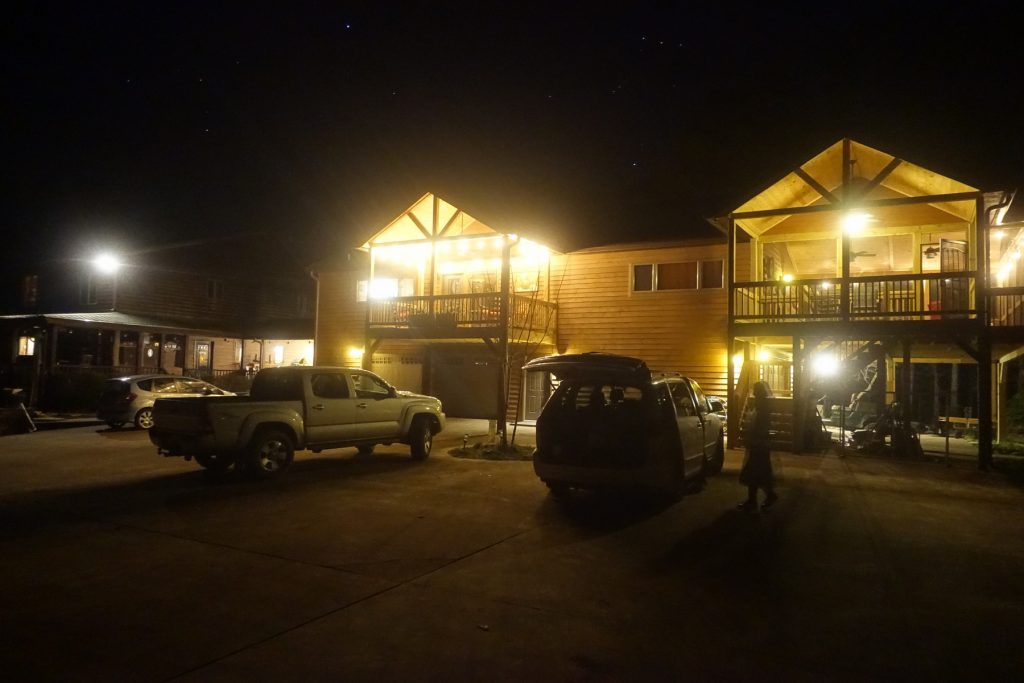 Additional Blessings
We broke down very close to an exit with a mechanic shop.
Esther being with us was a great blessing, from flagging down vehicles, to making phone calls, to helping with the children.
The timing of our travel in conjunction with Esther's brothers meant that they were close enough to give us crucial help.